"You can either hear about it and it passes you by, or you can hear about it and it calls to you," says O Magazine editor in chief Susan Casey.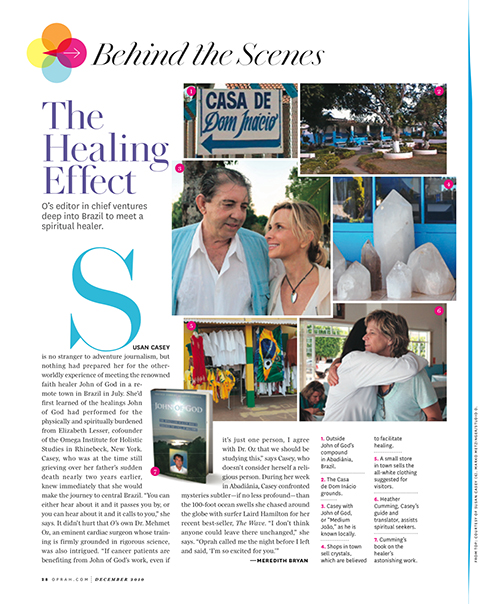 Click on the image to see it enlarged.
Susan wrote an excellent
article
about her visit to John of God for the magazine, and was talking about her experiences in Oprah's
Do You Believe in Miracles?
show, which featured excerpts of HEALING.